During the last week, the girls and I have continued to learn about the classic painters of the past.  After learning about the life (perhaps a little too much about the life!) of Vincent Van Gough, we moved onto other lessons.
We loved learning about Mary Cassatt — the American painter who moved to France and became an intrinsic part of the Impressionist movement. Here's one of our favorites:
Creating a life-like portrait was very challenging, and at times frustrating for my two daughters. For one, they were a little bit disappointed that they had to use a baby doll as a model. I think they wanted a real toddler!
Yesterday, we explored the life and work of Piet Mondrian. Now — even though I'm not a fan of abstract art — I enjoyed the way my daughters embraced this man's paintings. They loved to emulate his style — and I have to say, I can't quite tell the difference between his work and the kids… But here's an "official" Mondrian painting: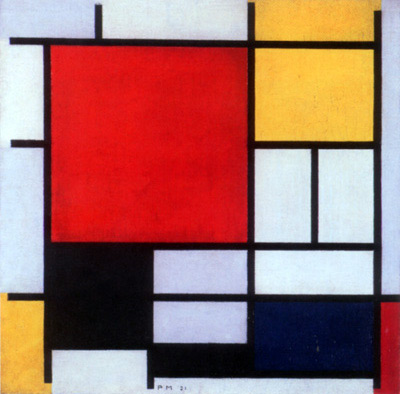 (I'll take Ms. Cassatt any day!)